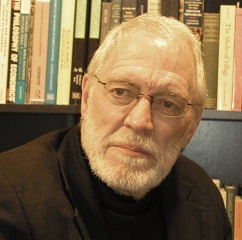 Daniel Bromley is Anderson-Bascom Professor of Applied Economics (Emeritus) at the University of Wisconsin-Madison, and Visiting Professor at Humboldt University in Berlin. He has published extensively on: (1) institutional economics; (2) economic philosophy; (2) the legal and philosophical dimensions of property rights; and (4) economic development.
He is listed in Who's Who in Economics. He is a Fellow of the Agricultural and Applied Economics Association, and of the Association of Environmental and Resource Economists. He has worked and lectured in over 25 countries. He was economic advisor to the Sudan People's Liberation Movement in South Sudan, and he advised the Government of National Unity in Sudan on economic recovery in Darfur.
He recently served as a Senior Research Advisor to the U.S. State Department on economic recovery in Iraq.
Professor Bromley has written and edited thirteen books, the most recent of which are:
Sufficient Reason: Volitional Pragmatism and the Meaning of Economic Institutions, (Princeton University Press, 2006).
Vulnerable People, Vulnerable States: Redefining the Development Challenge, (with Glen Anderson), (Routledge, 2012).